MINATO Flag system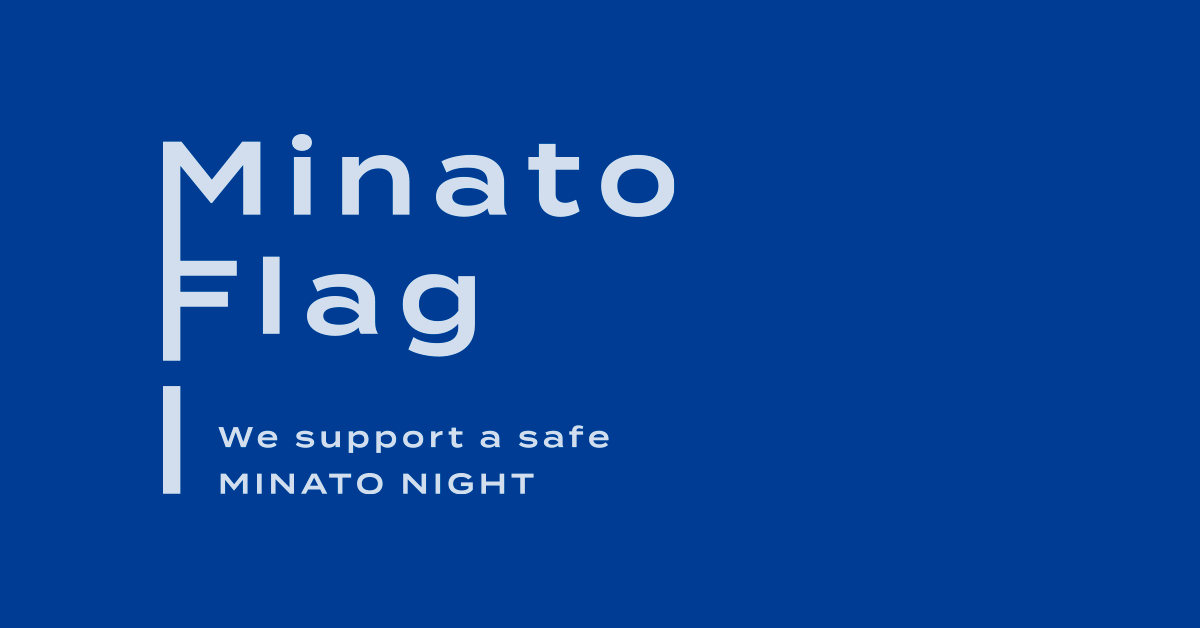 From the trend-entertainment spot to historic attractions, international city, Minato-ku, points of interest play far from full. One of the biggest attractions is the night time. Sparkling beauty and Kana night view such as a light-up of the Tokyo Bay and canals, the world famous downtown ... I'm sure, will be many people who visit are fascinated.
But unfortunately a lot of people gathering place at night, such as downtown, is inherent also worries such as persistent touts.
Minato-ku, considered as one of the course of hospitality to travelers safety and peace of mind. As one of the efforts to to enjoy the sightseeing of the night in the same during the day in order to enjoy a more deeply long Minato-ku, aimed at realization of the night to enjoy safely and with peace of mind, shops and government have formed a tag . At the shop, which is open at night, the shop also cooperate with the efforts of the security improvement of administrative protect also the town their own rules to aggressively appeal raised a small flag "MINATO flag" given to the testimony, " MINATO is a flag system ".
Shops listed the MINATO flag, is a shop that have declared these things.
We do not trade using the barker act.
Do not associate with organized crime groups, etc., it does not use the gangsters and the like.
When installing the sign, etc., and consideration so as not interfere with the passage.
To protect the rules of garbage disposal.
In addition to complying with laws and regulations, it does not do a neighborhood nuisance.
Patrol, etc., to participate in the efforts of the safety and security of the region, we will cooperate.
We will cooperate in the district and regional efforts to sound bustle of the night of the town.
Customers can also choose to use to choose a shop MINATO flag to welcoming everyone to tourism in Minato-ku, more and more shops of more and more MINATO flag, that the night of the Minato-ku, is getting to those enjoyed in peace a more secure in tricks, Minato-ku, was the first time started in the country in September 2019.
MINATO flag system is also participating in everyone of tourists, it is a system where I am raising. It will come to tourism in Minato-ku, eating and drinking, by all means when you play or your shopping, please choose your store of MINATO flag.
To find the shop of MINATO Flag
click here
.
To know Minato-ku safety and security measures other than MINATO Flag system,
click here
.